Technology to Streamline Workflows for Educators in Teams Schools
Nov 23, 2022 Read Time: 3 min
Beedle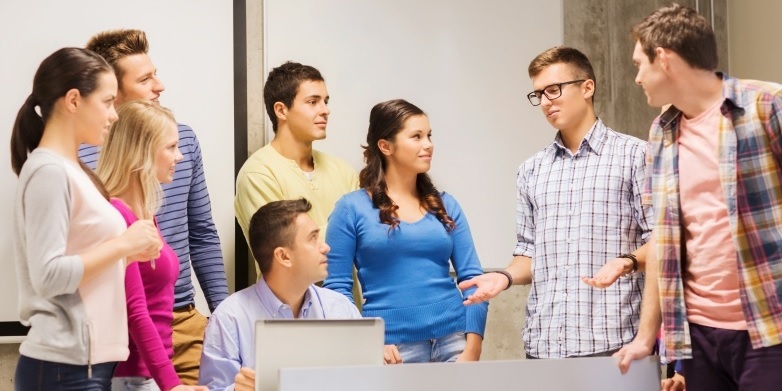 Online education is now the rule rather than the exception; 70% of schools planned to operate online in 2021. This primarily included platforms such as Microsoft Teams, one of the most heavily utilized programs for hybrid and digital learning.
Although Microsoft Teams's online education eliminates a few inefficiencies of in-person models, it still requires plenty of planning to ensure workflow efficiency, especially with integrations. When approached correctly, the right third-party tools can jumpstart educator success and improve learning outcomes in distance education.
Let's explore all the ways that teachers can streamline their workflows with the help of integrative technology.
The roadblocks of teaching through Teams
There's no question that Microsoft Teams is a powerful platform for online learning. However, a few things may slow down or impede your efficiency as an educator.
For example:
Online education may limit parent interactions, which increases teacher workloads. Parents may feel disconnected or disassociated from their student's education, while students may struggle to get help and guidance at home.
Digital learning may lower student engagement and require more forethought and planning. During the height of the COVID-19 pandemic, it was reported that low engagement led to a reduced online learning experience.
Microsoft Teams offers limited or siloed first-party technology for planning, recording, and engaging students. Many educators find themselves wanting more from their lesson plans, especially when it comes to fully virtual environments.
These inefficiencies are not unmanageable. In fact, the best and most efficient way to avoid these pitfalls is to choose the right technology partners with all-in-one capabilities.
Technology tools that can streamline workflows
Microsoft Teams was built to integrate with a wide variety of tools. Let's look at three of the most popular ones that will maximize efficiencies and minimize disruptions.
Lucidspark
If you're looking for a way to record or annotate a digital whiteboard in Teams, Lucidspark is the tool for you. This app enables you to draw, write, or display information without needing to share your screen, ensuring that students can see your process without getting hung up on distractions.
There are a few limitations to keep in mind, however. Lucidspark does streamline a certain amount of work, but it can't integrate with all parts of the Teams ecosystem. Educators needing more than just a whiteboard will need to download more apps and integrations, possibly leading to tech stack inflation and frustration down the line.
Nearpod
Nearpod is a unique engagement tool that enables you to embed interactive content within the body of your Teams presentation. There are dozens of different gamification options to choose from and a great deal of functionality in the interactive videos, lessons, and more. You can also get custom VR lessons that are premade in the app.
Tools like Nearpod are ideal for educators who want to add multimedia and increase student engagement. But the platform has a limited student capacity that may be problematic for large schools. Additionally, many users say that the time that it takes to build solutions does not commensurate with final outcomes. If you are a busy educator with not much time to spare, Nearpod may be a larger time investment than you can afford.
Beedle
Beedle is an all-in-one teaching app built exclusively for Microsoft Teams users. Uniquely designed to save educators time, the tool provides a suite of features that help with everything from planning and engagement to student success and assessment—all within the same app.
Educators with a Microsoft 365 license are welcome to take advantage of:
Lesson-planning tools for teachers of all grade levels, with options for lesson sequencing, program sharing or scheduling, and full integrations with native tools such as Microsoft Assignments
Resource management tools that include secure file sharing and dissemination, individual or shared feedback, and the inclusion of parents via the Guardian App
In-class tools such as random group or student selection, attendance records, lesson reflections, and linked objectives for every assignment
Schools of all sizes have benefited from Beedle. As an all-in-one app for all-on-one teaching, the platform adapts to any grade level, any educator workflow, and any possible use case.
The time-saving power of Beedle
Beedle makes teaching through Teams simple, easy, and fun. Rather than acting as a single tech tool with one or two use cases, the platform was designed to be an all-in-one educational app built for teachers, by teachers, so the possibilities are endless!
Beedle is an all-in-one solution for teaching and learning in Microsoft Teams, giving schools the power to leverage Teams for improved resource and lesson planning, class management, insight organization, and more!

If you're in a Teams district or school and want to unlock the true potential of Microsoft Teams, contact our specialists to maximize the worth of your Microsoft Teams investment today!