Enhancements for Teachers Using Microsoft Teams
Oct 4, 2022 Read Time: 3 min
Beedle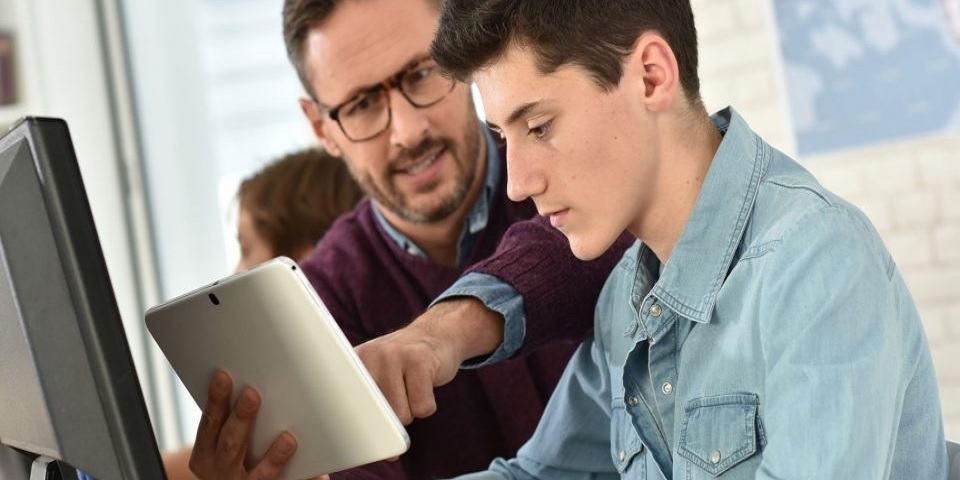 During the COVID-19 pandemic, many districts had to start using virtual tools, some for the very first time. Most schools are now moving back to in-person learning, but there is still a plethora of digital products being used, and these need to be pared down to the ones that bring the most value and impact to educators and students.
Most teachers are using Microsoft Teams for Education more effectively than ever before. Teams is a collaboration platform that enables schools and teachers to create groups of students and faculty, chat and connect with those groups, and even schedule meetings on shared calendars.
Here are a few of the capabilities that Microsoft Teams has for teachers:
Send written messages to individual students or the whole class.
Attach files and let students attach files on shared chats.
Hold video meetings or discussions with built-in third-party tools.
Store files, projects, and discussion topics.
Send feedback on assignments or projects to students or classes.
Connect rubrics to student work to offer assessment and feedback.
Educators using Teams have many options, but how can leaders ensure that they are making the best use of the platform?
Here are a few ideas for helping your teachers utilize the platform creatively and effectively.
Give educators the tools to effortlessly keep parents and guardians in the loop
Beedle's Journal feature enables teachers to easily share comments and feedback with students and parents. It links to other student records, like completed assignments and attendance. Using the Beedle Parent app, teachers can share specific aspects of this commentary with students and their parents.
This feature simplifies providing students positive feedback or constructive criticism. It also helps teachers seamlessly loop in parents without overburdening themselves.
Simplify lesson planning
Beedle's lesson-planning solution gives teachers many options for curriculum design. Specifically, the hierarchical filing system simplifies grouping and sequencing lesson planning, as well as sharing ideas with other teachers and staff. The tool also integrates seamlessly with Microsoft Assignments.
Furthermore, teachers can link their lesson plans with the calendar feature on Microsoft Teams, helping them plan out when they're going to teach concepts and assign homework.
Encourage the use of Microsoft Whiteboard
The digital Whiteboard is another easy-to-use tool in Microsoft Teams. Teachers can use the Whiteboard with a digital pen, a touch screen, or a keyboard, so they can teach concepts like they would in a regular classroom.
With this valuable enhancement, teachers can also free-style the Whiteboard or make charts or shapes. They can even give students access to the Whiteboard so they can share ideas or work with each other.
Make creating and sharing content straightforward
Recording is easy and seamless on Teams. If teachers record their lessons, students who were absent can watch them later. Also, students who need to watch some or all of a lesson a second time will have that option.
Extend Microsoft Teams functionality
One of the best features of Teams is its compatibility with many other third-party apps that can help you engage your students. The best integrations include the following:
Suggest that teachers set up discussion boards for in-person and virtual class sessions
Microsoft Teams discussion boards are ideal for building community in the classroom. For instance, small groups of students can talk with each other and share their answers to posted questions on a Teams discussion board.
Eleventh-grade teacher Kimberly Hellerich described how she created a FAQ discussion board for her class: "For instance, a Teams channel called, 'Questions Seeking Answers,' coupled with multiple notifications—such a banner or channel—can alert both students and the teacher to newly posted questions. Other students and I can then respond."
Teach your faculty how to use Student Information Systems
Another valuable tool on Microsoft Teams is the Student Information Systems platform, which enables educators to create grading definitions and auto grade.
"If you create an assignment within Teams and provide a grading definition, then the platform can actually automatically correct and add that grade to your system, which can save time on marking and recording," explains Tech & Learning.
These auto grades can be linked to other grading platforms, like PowerSchool.
Ensuring that teachers are using Microsoft Teams effectively
Microsoft Teams is a smart platform for teachers to organize their lives and simplify their teaching. Not only can the effective use of Teams boost student engagement, but it can also save educators time and effort.
To truly amplify your school's use of Teams, consider a partnership with Beedle, and boost performance by mobilizing the tools that you already use.
Beedle is trusted by over 700 schools in 87 countries. Raúl Sanabria, an educational technology coordinator at the Colegio Bilingüe Cuscatlán, says, "We have started exploring Beedle at our school to take advantage of the great benefits this app offers to teachers and students."
Beedle is an all-in-one solution for teaching and learning in Microsoft Teams, giving schools the power to leverage Teams for improved resource and lesson planning, class management, insight organization, and more!

If you're in a Teams district or school and want to unlock the true potential of Microsoft Teams, contact our specialists to maximize the worth of your Microsoft Teams investment today!