Extended Microsoft Teams for Education Features
Apr 19, 2023 Read Time: 3 min
Beedle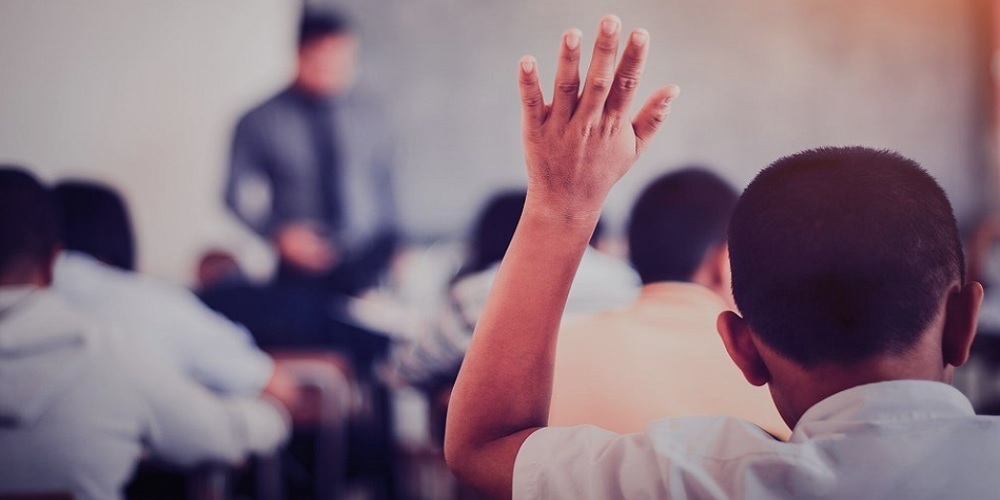 Microsoft Teams for Education offers many useful features for teachers, staff, and students. However, when we're in the middle of curriculum planning and learning, we often don't have the time to explore its additional features.
Here, we discuss a few of the most useful Microsoft Teams for Education features that you might have overlooked.
Collaboration
Microsoft Teams is primarily a collaboration tool, focusing on connection and working together even if classmates and colleagues are not in the same physical location. These two features promote successful virtual meetings.
Breakout Rooms
Teachers and staff can find many opportunities to use breakout rooms to collaborate, meet with students, and encourage discussions. Organizers can create up to fifty breakout rooms.
To get started, meeting leaders can click on the breakout rooms icon. Then, they have the functionality of manually or automatically adding participants to breakout rooms, as well as making announcements that everyone in the breakout rooms can receive. Organizers can join various breakout rooms so instructors can see how students are doing in their individual discussion groups, for instance.
Whiteboard
When teachers or staff are hosting meetings, they can use the whiteboard feature in Microsoft Teams to encourage collaboration with students or peers. Meeting leaders can either present whiteboards that they write on themselves or modify the whiteboard so other participants can also change it.
Useful features of whiteboards include different colors of pens, textboxes for typing in specific content, and erasers that can be used to modify content.
Extended Learning
Teachers can sometimes be overwhelmed while planning extra curricula for students who need help with certain concepts. Microsoft Teams has two baked-in features that can support additional learning.
Reading Progress in Teams
Reading Progress can help students who need assistance with reading fluency. To use the tool, teachers choose reading passages for students, and then students are asked to record themselves reading whatever was assigned.
The tool also enables teachers to "[s]pecify how strict you'd like Auto-detect to be when listening and estimating errors. Choose Less sensitive to leave more flexibility for pronunciation, and More sensitive to demand more exact reading performance." From there, teachers can review what students have recorded.
Search Coach
Older students may struggle with information literacy, especially separating fact from opinion when doing research. This can sometimes be difficult for teachers to address, especially if some students understand this concept more quickly than others.
Search Coach can give students the extra help that they need, as "[t]his Learning Accelerator helps students learn how to form effective search queries, find trusted sites and think critically."
Student Progress Tracking
Teachers want to track their students' progress, but it can be difficult and time consuming for them to collect the information themselves. These features in Teams and a Beedle integration make this type of data collection easier.
Reflect App to Track SEL
Teachers and staff may want to give students more opportunities to understand and share their feelings. However, they may not have enough time during a busy school day.
One of the best Microsoft Teams for Education features to track SEL is Reflect, a free app that checks in with students' feelings. Once installed, teachers can use the app to gauge students' emotions about various assignments or projects. Students can also share their feelings using a series of emojis, ranging from happy to sad and angry.
Students can see how their peers are feeling at a given time, though only teachers can see which students are feeling which way.
Beedle to Track Attendance
One of the best ways to track student performance is by ensuring that they're regularly attending. Teachers and staff can track attendance and tardiness using Beedle's attendance feature. They can easily see if and when students are attending class sessions, both online and in person.
If attendance becomes a problem for certain students, teachers can connect with their parents using the Parent App. Parents can even schedule times when their students will miss class, so teachers don't have to wonder why a student is absent.
Adding a Beedle Integration to Improve Microsoft Teams for Education Functionality
This popular collaboration platform can be customized with an almost-limitless number of Microsoft Teams for Education features. When you'd like to add new functionalities to your school or classroom's Teams accounts, connect with the Beedle team to learn more about resources for curriculum planning, data collection, and classroom management.
No matter how useful you think your Microsoft Teams is already, this solution can make it even more effective.
Beedle is an all-in-one solution for teaching and learning in Microsoft Teams, giving schools the power to leverage Teams for improved resource and lesson planning, class management, insight organization, and more!

If you're in a Teams district or school and want to unlock the true potential of Microsoft Teams, contact our specialists to maximize the worth of your Microsoft Teams investment today!