8 Benefits of Microsoft Teams in Education
Apr 19, 2023 Read Time: 3 min
Beedle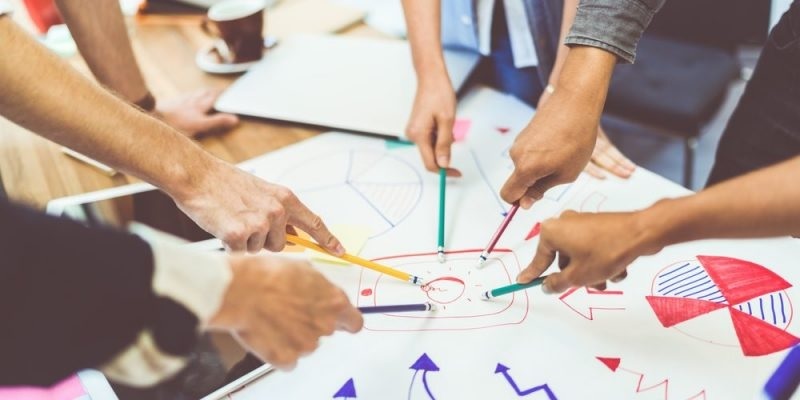 School districts worldwide use Microsoft Teams for Education for many reasons, from connecting with students and other faculty to collaborating on projects. Although educators recognize how powerful the communication platform can be for planning virtual meetings and chats, they may not be aware of all its diverse benefits.
In this article, we discuss how teachers, staff, students, and parents can benefit from various Microsoft Teams functionalities.
Benefits of Microsoft Teams in Education for Teachers and Staff
The benefits of Microsoft Teams in Education for teachers and staff include easy integrations of third-party apps, student-tracking features, and file-sharing options.
1. Share to Teams Feature
Educators may like third-party tools like Flip and Kahoot! but don't know how to integrate them into Teams. Fortunately, Teams makes it easy to connect assignments created in several third-party apps to class pages.
For instance, if a teacher develops an assignment in Flip, they can press the "share" button next to that assignment. The platform then provides options to share what they've created in Teams. From there, they can choose to "share with a channel" or "create an assignment" that will be available directly on the class Team page.
2. Tracking Student Attendance and Assignments
Teachers can "drill down" into students' progress to see how students are doing in their coursework. If they click the "Insights" tab for each class, they can discover valuable information like:
Digital engagement by week, including students who were inactive over the week's time
How many new communications students sent over the last week
How many students were absent or late to meetings over the previous week
How many assignments students missed over a month
Other relevant data that teachers can ask Teams to collect
3. Beedle's Advanced Filing System for Teachers
One Teams benefit for educators can be added with a Beedle integration. Specifically, its hierarchical filing system helps teachers sort their files more easily by grouping and sequencing lesson plans and sharing them with other educators. The calendar feature makes this filing system even more useful. Teachers can also share these files with their students.
Benefits of Microsoft Teams in Education for Students
For students, the key benefits of Microsoft Teams in Education include ways to share their feelings, reach out to their peers and faculty, and use acceleration programs.
4. The Feelings Monster and Check-Ins
Students may be nervous or unable to share their feelings during school, especially when meetings are online. So, Teams has recently rolled out two new features: the Feelings Monster and check-ins.
The Feelings Monster helps students understand and express their feelings by encouraging them to identify "over 50 emotions alongside their definitions, helping students build their emotional vocabulary." Similarly, check-ins enable students to communicate their feelings, and educators can connect with them if their moods shift or they've been down for a while.
"Student reflections are presented visually in detailed dashboards that can help educators quickly learn which words students are using the most to describe their feelings, which days were challenging or especially engaging for students, and which students may be struggling," Microsoft explains.
5. Connections with Friends and Teachers
Students do better in school when they can connect with each other, and Teams offers many ways for students to do that. For instance, they can connect with their whole class by clicking on a class channel and then writing a message. They can also send private messages to one person, a small group, or a teacher by clicking the "new chat" feature on the channel, searching for the individual or individuals, and then selecting them.
6. Learning Accelerators
Students who need support or guidance can use Teams' Learning Accelerators, designed for students of all levels. For instance, the Reading Coach gives students practicing reading "gentle guidance through pronunciation, syllabification, reading speed, and vocabulary recall," and Search Coach helps students build their information literacy skills.
Teachers can review how often students use these tools to glean information on their classes' progress.
Benefits of Microsoft Teams in Education for Parents
One benefit of Microsoft Teams in Education is that parents can feel more connected and informed about their children's education.
7. Two-Way Communication with Teachers
When school districts add Beedle's Parent App to their Teams classes, parents can be updated on what's happening in their children's classrooms. A valuable feature for parents is the two-way platform that they can use to communicate with their children's teachers. In turn, teachers can update parents about their children's progress throughout the course.
8. Information about Assignments and Deadlines
Parents may struggle to receive accurate information from their children about assignment instructions and deadlines. This is another problem that the Beedle Parent App solves. Not only can parents see instructions for their children's assignments, but they can also enter in dates that their children will be absent or tardy and see deadlines for assignments, projects, field trips, and other notable events.
Integrating Beedle for Additional Microsoft Teams Benefits
There are many benefits of Microsoft Teams in Education. Teachers and staff can use it to share files and assignment ideas and simplify student tracking, while students can use it to share their feelings and connect with their peers.
Although Teams offers many useful features on its own, the collaboration platform can be improved by adopting Beedle. Parents appreciate the Beedle Parents app, which helps them stay on top of their children's assignments and goings on in the classroom. Also, educators can use the data insights, workflows, and classroom management strategies in Teams more effectively with Beedle.
Beedle is an all-in-one solution for teaching and learning in Microsoft Teams, giving schools the power to leverage Teams for improved resource and lesson planning, class management, insight organization, and more!

If you're in a Teams district or school and want to unlock the true potential of Microsoft Teams, contact our specialists to maximize the worth of your Microsoft Teams investment today!