Importance of Microsoft Teams in Education
Apr 19, 2023 Read Time: 3 min
Beedle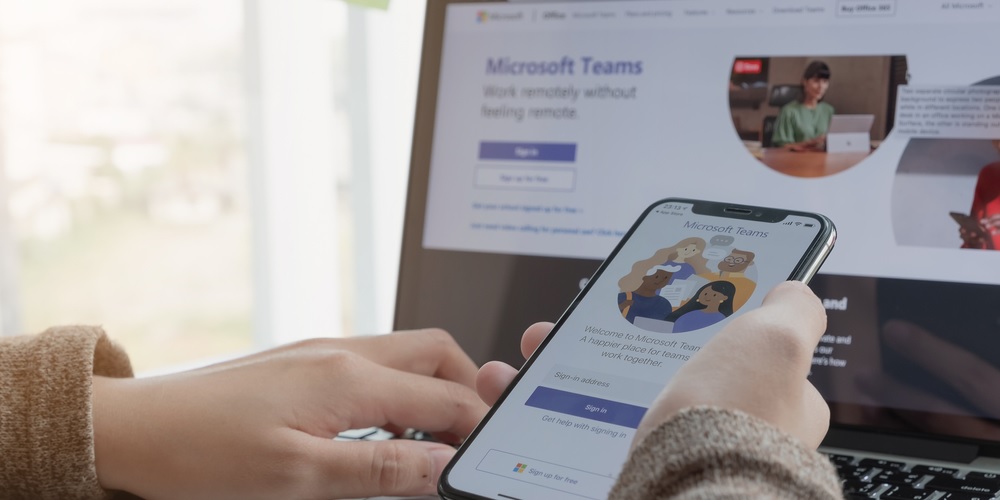 As the importance of technology in education continues to grow, many educators are looking for ways to make their classrooms more efficient and engaging.
Microsoft Teams for Education has become an essential tool for classrooms worldwide. Its user interface makes it easy to create virtual classes where students can access materials and submit homework assignments. However, it can be challenging to maximize its potential without the right tools.
Beedle extends Microsoft Teams with features specifically designed for educational use, so you can create lessons, assign homework, and track student progress all within one platform.
This article discusses the importance of Teams in education and how Beedle can help you take full advantage of its capabilities.
How to Maximize the Potential of Microsoft Teams with Beedle
Microsoft Teams is an invaluable tool for modern education, making it incredibly easy to maintain a connected classroom environment. Beedle is the perfect companion to Teams, and with it, virtual classrooms are more efficient and effective than ever before.
Here are just a few of the ways that Beedle can help you maximize the potential of Teams.
Create templates for classroom resources
You know that having the right resources for your classroom is essential to providing quality education. But finding and managing these resources can take a great deal of time and effort.
With Beedle integrated into Microsoft Teams, you can create your own library of document templates, activities, and assignments, so you don't have to start from scratch every year. You can quickly curate lesson plans for different classes or student levels. You can also archive past content to reference later and copy and repurpose your lessons from class to class each year.
Beedle helps you save time spent searching for, managing, and creating educational resources across different platforms by providing an all-in-one solution. This way, you can spend more time teaching and engaging your students and less time on the administrative work of managing educational resources.
Engage with your students in real time
As a teacher, you want your students to have the best educational experience possible, but without the right tools, you may struggle to keep them engaged and connected.
With Beedle, you can easily engage with students in real time within Microsoft Teams, creating a more connected and interactive learning environment. Keep track of student progress and behavior with the teacher Journal by sharing notes, comments, and feedback with your students.
You can also easily communicate with parents or guardians about student progress and classroom updates through the Parent App. Parents or guardians can stay up to date with their child's performance, attendance, and assignments without having to contact the school.
Manage your class assignments, and share resources more effectively with students through Microsoft Assignments. With this integration, you can view student submissions and grades from within Teams, eliminating the need to switch between apps or web pages.
Deliver a better classroom experience
You're trying to stay on top of all the tasks associated with classroom management, but you feel overwhelmed juggling multiple tools and platforms. With Beedle for Microsoft Teams, you can stay organized without ever having to leave the Teams interface.
Beedle enables you to easily create and organize class lists, record attendance, and manage a digital gradebook. You can also keep a Journal with key reflections on student behavior and performance that support meaningful learning opportunities.
By incorporating Beedle into Teams, you can get more done in less time and deliver a better learning experience for your students. Instead of having to switch between multiple platforms, you can stay focused and organized within the same interface.
Enjoy a more efficient classroom
As a teacher, you know how important it is to make the most of your time in the classroom. But with so many tasks and responsibilities, it can be hard to stay organized and efficient. You're constantly struggling against the clock—trying to plan lessons, grade assignments, manage student behavior, and communicate with parents or guardians.
With Beedle integrated into Microsoft Teams, you can streamline your workflow and enjoy a more efficient classroom. It's easy to create and share lesson plans, grade assignments, track attendance, talk with parents or guardians, and do other vital tasks.
Say goodbye to the days of juggling multiple platforms and tools; with Beedle, you can stay organized and make the most of your time in the classroom.
The Importance of Microsoft Teams in Education
Microsoft Teams is a powerful tool for modern education, and its importance in schools is continuing to grow. By incorporating Beedle into your classroom, you can unlock the full potential of Teams and create a more connected, engaging, and efficient learning environment for your students. From creating templates for lesson plans and assignments to tracking student progress in real time, Beedle can help you maximize your use of the platform.
With its comprehensive suite of features, Beedle makes it easy to create engaging, connected classrooms where teachers and students can thrive.
Beedle is an all-in-one solution for teaching and learning in Microsoft Teams, giving schools the power to leverage Teams for improved resource and lesson planning, class management, insight organization, and more!

If you're in a Teams district or school and want to unlock the true potential of Microsoft Teams, contact our specialists to maximize the worth of your Microsoft Teams investment today!