How to Use Microsoft Teams for Teachers: Improving Impact
Apr 19, 2023 Read Time: 3 min
Beedle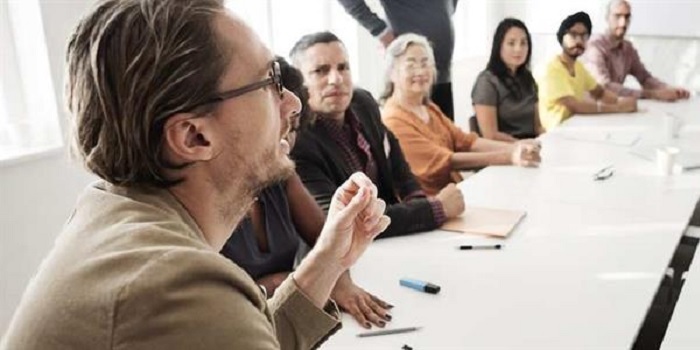 As a teacher, you know how important it is to impact your students. But how can you do that in the face of ever-increasing workloads and limited resources?
You want to create engaging lessons and activities for your students, but with so much competition for your attention, it's hard to find the time or energy. Even when you do have the time, how can you ensure that what you're doing will actually be effective?
Enter Microsoft Teams and the Beedle app. With this powerful combination, you can increase the impact of your teaching efforts and make sure every lesson is engaging and productive.
This article explores how to use Microsoft Teams for teachers with the Beedle app to improve the impact of your work as an educator.
How to Use Microsoft Teams for Teachers
Microsoft Teams and Beedle offer teachers a range of features designed to make their work easier, faster, and more effective. By knowing how to use Microsoft Teams for teachers and taking advantage of these tools, you can ensure that your efforts have a maximum impact on your students.
Increase student engagement
Keeping students engaged in the classroom is an ongoing challenge for teachers. Despite their best efforts, many find that their students easily become bored or distracted. This can lead to a lack of engagement with course materials, which can be detrimental to learning outcomes and overall educational success.
Using the Class List feature from Beedle in Microsoft Teams can be a great way to increase student engagement in the classroom. With the ability to select students randomly, you can ensure that everyone is involved and paying attention during class activities. You can also track how often each student is called upon, enabling you to provide equal opportunities for participation.
Provide personalized feedback
Students need to receive regular feedback to stay motivated and engaged. However, with large class sizes, giving personalized attention to everyone is difficult. Microsoft Teams and Beedle enable teachers to record and share customized feedback, thus ensuring that each student receives individualized attention, which can help improve their learning outcomes.
By taking advantage of the Journal feature in the Beedle app, you can provide learning feedback to your students quickly and effectively, allowing them to make the most of their learning experience.
Drive collaboration and team building
Collaboration is essential to successful learning, but it can be difficult for teachers to foster in large classes. With the Beedle group creator, you can randomly assign students in groups while ensuring that they're diverse and fair. You can then drive collaboration by setting up activities and projects. This can help students learn how to work together effectively, while encouraging creative problem-solving.
Stay connected with parents
The COVID-19 pandemic has highlighted how critical it is for teachers to stay connected with parents, especially since many children have fallen behind during the disruptions. Establishing a communication channel enables teachers to inform parents of classroom updates and how their child is progressing in class.
With the Beedle Parent App, you can easily communicate with parents, which can be a great way to ensure that each student gets the attention and support that they need. Having an open line of communication can help both parties identify any areas where the student might need extra help.
Optimize your lesson plans
Planning lessons is an essential part of a teacher's day, but it can be incredibly time consuming. By taking advantage of Beedle's lesson planner, you can maximize your classroom time and focus on educating your students.
Easily copy lessons from one class to another, and tailor them for different student levels as necessary. You'll have all the materials you need at your fingertips, and by archiving past lessons, you can easily access old material if required.
Stay organized
Staying organized as a teacher can be a formidable task, but integrating the Beedle app into your Microsoft Teams platform can simplify it. You can organize assignments, manage communications, and access student records all in one place. This helps reduce the volume of paperwork and administrative tasks that can bog you down, freeing up more time to focus on teaching.
Make an Impact with Beedle
Beedle provides educators with the tools that they need to save time, reduce their workload, and impact students. With features like personalized feedback, collaboration tools, and lesson-planning capabilities, you can provide a better learning experience for each student in your class.
Beedle is an all-in-one solution for teaching and learning in Microsoft Teams, giving schools the power to leverage Teams for improved resource and lesson planning, class management, insight organization, and more!

If you're in a Teams district or school and want to unlock the true potential of Microsoft Teams, contact our specialists to maximize the worth of your Microsoft Teams investment today!