6 Lesson Planning Apps for Microsoft Teams
Oct 25, 2022 Read Time: 3 min
Beedle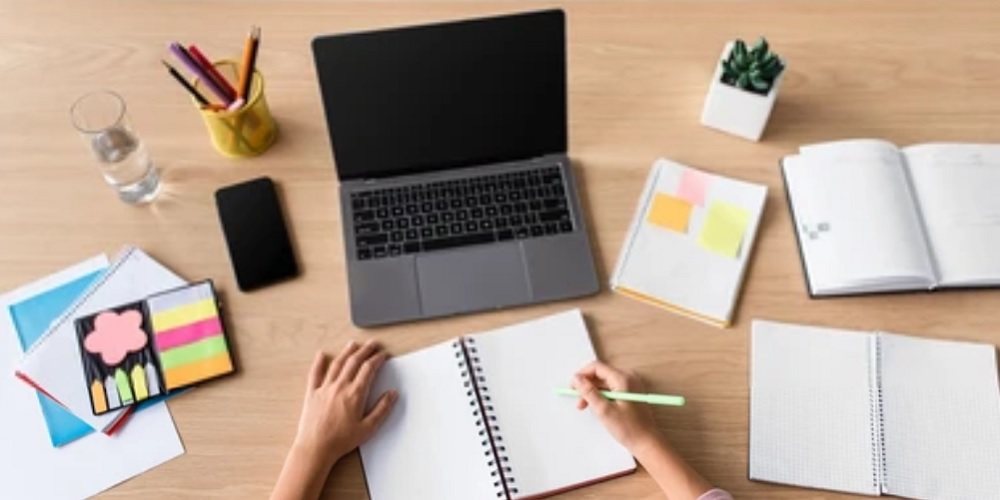 Throughout the COVID-19 pandemic and beyond, Microsoft Teams has been instrumental in helping students and teachers stay connected. Since most educators already used Teams in their day-to-day work lives, it became a natural choice for many schools looking to streamline virtual learning during shutdowns.
Given the digital era that we live in, Teams remains relevant to districts hoping to stay on the cutting edge of educational technology. Whether your students are learning in-person or online, teachers in the age of tech-savvy students need a smart digital solution for virtual lesson planning. Teams has got you covered every step of the way.
The Best Lesson Planning Apps for Microsoft Teams
Integrating your lesson plans into Teams can enhance your experience as an educator, as well as that of your students. One way to accomplish this goal is to install a lesson planning app that's compatible with Teams. Here are six solutions to get you started!
1. Flip
Flip is a virtual learning app that enables you to create safe and secure digital groups to encourage peer-to-peer digital discussions. Developed by Microsoft itself, Flip integrates seamlessly with Teams and Google Classroom, so you can pull straight from your classroom roster when creating your group.
Flip offers an interactive way to engage students in virtual classroom discourse. Teachers can create, save, and share videos to their class group and invite students to do the same, facilitating peer-to-peer learning and building more personal connections with their students on a one-to-one level.
2. OneNote
Like Teams, many educators are already familiar with Microsoft's OneNote as a workplace tool. However, OneNote can also be seamlessly woven into Teams to create a rich content library for educators and students alike and invite meaningful feedback from peer educators to help improve your curricula.
By integrating OneNote with Teams, you can share lesson plans and curriculum tools with your virtual classroom. Teachers can create a OneNote Class Notebook to serve as a reservoir of handouts, lesson plans, and creative activities for students to access within Teams. Rather than starting from scratch, teachers can also pull content created by their peers and colleagues using OneNote's intelligent Search & Discovery feature.
3. School Day
Lesson planning encompasses more than classroom learning; students' social-emotional learning (SEL) is an often neglected but essential complement to a school's academic curriculum. The creators of the SEL curriculum app, School Day, recognized that SEL lessons have unique requirements that aren't necessarily addressed by other lesson planning solutions, so they created their own Teams integration that is perfectly suited to SEL.
School Day helps teachers identify the individualized SEL needs of their students so they can customize their curricula accordingly. The app gives educators proactive insight into their students' unique challenges and enables them to make evidence-based decisions about how to apply the lesson plans.
4. Nearpod
The Nearpod app makes lessons more fun for all students. It has interactive activities and gamified learning, implementing the concept of universal design with engaging lessons that support every learning style.
With Nearpod, you can utilize more than twenty formative assessment and dynamic media features to enrich your lesson plans. Whether your students are located in a physical classroom, online, or in a hybrid learning model, Nearpod gives you the ability to meet students wherever they are.
5. Pear Deck
In today's digital world, where anything that you want is available with the click of a button, typical students require more than an ordinary Powerpoint presentation to keep them entertained. Pear Deck enables you to transform your basic slides into an interactive classroom conversation to engage students in active learning.
Using Pear Deck, teachers can incorporate assessment elements, such as free text boxes, multiple-choice questions, and draggable responses, into their presentations directly from Teams. Students receive a notification from Teams when the presentation has started, prompting them to join in on the fun.
6. Beedle
Beedle helps teachers fully embrace the power of Microsoft Teams in their daily work. The Beedle app allows for flexible, dynamic lesson planning directly in Teams, enabling educators to organize their Assignments in a cohesive way that invites collaboration.
Also, Beedle has tools such as a built-in lesson calendar, attendance and grouping capabilities, and an interactive journal for teachers and students to record and share meaningful feedback. As a Microsoft Partner, Beedle is a trusted solution by schools looking to transform their students' digital learning. It's beloved by teachers and students alike, and over 700 schools in eighty-seven countries use Beedle to create and share unique and engaging lesson plans.
Beedle is an all-in-one solution for teaching and learning in Microsoft Teams, giving schools the power to leverage Teams for improved resource and lesson planning, class management, insight organization, and more!

If you're in a Teams district or school and want to unlock the true potential of Microsoft Teams, contact our specialists to maximize the worth of your Microsoft Teams investment today!