Improving the Classroom Learning Environment with MS Teams
Sep 7, 2022 Read Time: 2 min
Beedle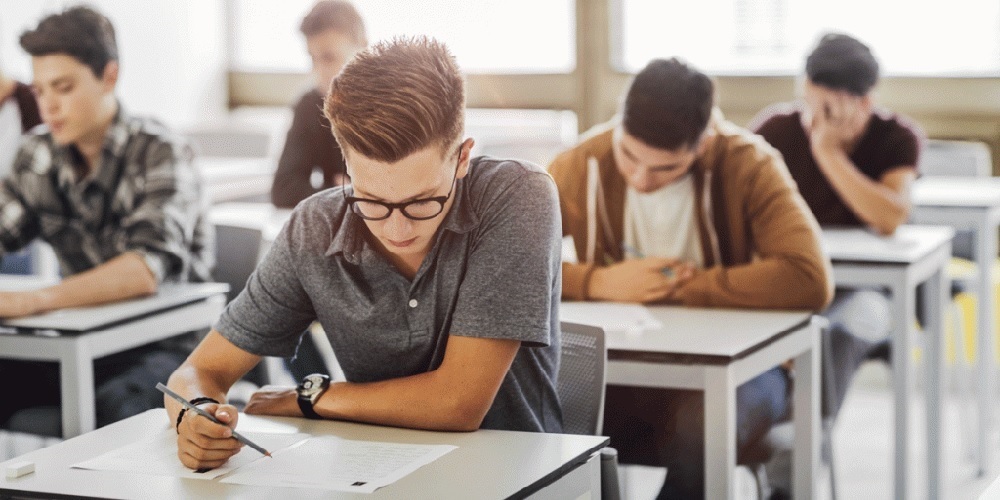 Having an environment that is engaging and promotes active learning is key to student success. Collaboration tools like Microsoft (MS) Teams for Education when combined with plugins like Beedle can be used to help create that dynamic classroom learning environment.
In this post, we cover four ways that MS Teams can be used to engage your students and provide them with an active classroom learning environment.
Getting to Know Your Students
Learning happens best when students can connect to the material being taught. One way to do this is to find out who they are and what interests them. Apps within MS Teams can gather this information seamlessly. For example, Microsoft Forms can be used to create a survey designed to learn about your students' hobbies, their favorite books/authors, or even their taste in music.
Another great feature in MS Teams for teamwork and communication is Channels, a place for a team to share messages, tools, and files. To drive conversation among students, create a channel dedicated to your students' interests, so they have a safe space to share ideas.
When using Beedle integrated with MS Teams, the Beedle Class List can be used to gather your students for planning out group work. This is another way for your students to get to know one another, which can help them to build authentic relationships.
Creating Meaningful Pre-work
One way to connect your students to the content and create a dynamic learning environment is to use pre-work to bring them into the lesson before they get to class. Ideas for pre-work include a short video, a podcast, or a Profcast, as these can bring the students into the lesson early and share key information about the module being taught. Since Beedle Planning is fully integrated with the Assignments Feature within MS Teams, it can be used to assign tasks, work, and quizzes to help bring students into the lesson.
Pacing Your Lessons
Regardless of age, students have short attention spans, which means long lectures can lower engagement in the classroom. One app within Microsoft Teams, Poll Everywhere, enables educators to create fun polls that can help drive engagement and promote active learning among students.
Promoting Collaboration
MS Teams is designed to drive collaboration. If you're running remote classes, features like Together Mode can provide a shared virtual space for all students to learn. This can help the students feel like they are actually together.
Also, the Whiteboard app within MS Teams can be used to create interactive brainstorming sessions for conversation, deep thinking, and active learning. Since Beedle has a full suite of classroom management tools, you can build a collaborative environment by allowing for random and specific student selection. This type of integration can be used to create cross-communication within a class.
Forming authentic relationships can help students to be more resilient when learning remotely. Tools like MS Teams and Beedle can be used to improve the classroom environment and create real collaboration. According to Cornell University, the benefits of collaborative learning include the development of higher-level thinking skills, increased leadership skills, and boosted self-esteem and responsibility.
All education aims to either close a knowledge gap or make a behavior change. Increased collaboration is essential for all students, no matter their age.
Wrap-Up
Tools such as MS Teams are designed for creating an engaging classroom learning environment. Using native features within Microsoft Teams, such as Channels, Together Mode, and Whiteboards, educators can create a dynamic and inclusive classroom. Apps built for Teams, like Beedle, Poll Everywhere, and MS Forms, add variety and collaboration. Also, Beedle Planning enables educators to create and distribute pre-work. When used effectively, it can prepare and excite students for what's coming next.
All these things combined can create a dynamic and engaging learning environment that promotes active learning.
For more insight on how to use Beedle and MS Teams, check out the following resources:
Beedle is an all-in-one solution for teaching and learning in Microsoft Teams, giving schools the power to leverage Teams for improved resource and lesson planning, class management, insight organization, and more!

If you're in a Teams district or school and want to unlock the true potential of Microsoft Teams, contact our specialists to maximize the worth of your Microsoft Teams investment today!