Transform Your Approach to Virtual Learning with Microsoft Teams as an LMS
Oct 13, 2022 Read Time: 3 min
Beedle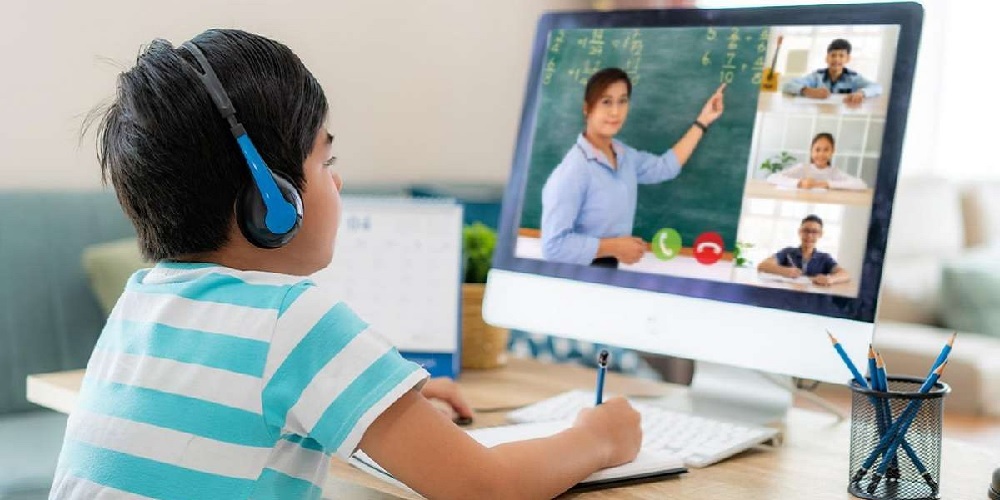 Ever since Microsoft Teams first emerged as a solution for virtual time management and organization, teachers and professors have been intuitively using the software to bring their lesson plans into the twenty-first century.
At the 2019 Microsoft Inspire conference, Dr. David Kellermann, a lecturer at the University of New South Wales, shared how he used Microsoft Teams as a learning management system, or LMS, in his collegiate classroom.
Notably, Dr. Kellermann was using this strategy long before the COVID-19 pandemic. Now, in a post-COVID learning environment, individual educators and school district administrators are also embracing Microsoft Teams as a powerful LMS.
While Teams is not a true LMS, the natural increase in virtual learning due to COVID-19 has highlighted the need for many schools to adopt or upgrade their LMS technology. In this era of education, Microsoft Teams is on the cutting edge of the solutions that schools are considering for digital classroom management.
Teams already plays a central role in many teachers' work lives, serving as a virtual hub for staff meetings and curriculum planning, so it is an intuitive choice for schools looking to adopt the most modern LMS technology.
Here's how your schools may benefit from using Microsoft Teams as an LMS and what the full integration of Teams into your LMS strategy may look like for your district.
Benefits of Using Microsoft Teams as an LMS for Schools
Microsoft Teams can be a powerful solution for schools looking to enhance their approach to virtual learning. The benefits of using Teams as an LMS include the following.
1. Technological Literacy
The twenty-first century has seen an increase in demand for schools to produce tech-savvy students. With tremendous advances in technology over the past few decades, today's learners are expected to be more technologically literate than ever, especially as they enter higher-learning environments and the workforce.
2. Familiarity
Microsoft Teams is a tool that many workplaces already use. This means that staff are likely already familiar with it and that students who can familiarize themselves with Teams gain an important technological skill that can help them stand out in a competitive college admissions process and job market.
3. Potential for Integration
The multitude of built-in features makes Microsoft Teams an adaptive tool for classroom management. Schools looking to adopt Teams as an LMS should also consider ways to streamline teachers' and students' use of the platform. Beedle helps teachers embrace Teams in their daily work by enhancing the solutions already provided by the platform.
Beedle's smart lesson planner utilizes the Assignments feature in Teams to help teachers organize their curriculum and help students manage their time wisely. By harnessing the features already available on the platform, Beedle turns Teams into a powerful LMS solution for schools.
How Beedle Can Enhance Your Microsoft Teams Experience
An LMS solution like Beedle in tandem with Microsoft Teams enables students and teachers to access a suite of tools that they are already familiar with, as well as powerful new capabilities exclusively available with the use of Beedle.
Integrating Beedle's software into Microsoft Teams can improve various factors impacting the classroom environment and school community, including grading and attendance. With built-in attendance taking and assessment functions, teachers can make the most of Microsoft Teams as a one-stop destination for all their learning management needs.
Additionally, Beedle can enhance the curriculum planning process, making it an especially useful solution for lead teachers or department heads. Beedle enables the easy planning and sharing of lesson plans, assignments, and learning objectives with students, using features already available in Microsoft Teams.
Many schools have seen challenges with distance learning, including difficulty keeping students engaged and on track to demonstrate appropriate grade-level knowledge. With Beedle, students can access everything that they need to be successful through Microsoft Teams.
Most students already know how to use the Microsoft suite of digital tools. By integrating their digital classwork into Teams, schools can decrease the learning curve and potentially close competency gaps observed in students learning from a distance during a global pandemic.
In other words, Beedle makes virtual learning easier for both students and teachers alike. As an official Microsoft Partner, Beedle is trusted by over 700 schools worldwide. Over 87 countries use the Beedle app in tandem with Microsoft Teams to manage their digital classrooms.
Beedle is an all-in-one solution for teaching and learning in Microsoft Teams, giving schools the power to leverage Teams for improved resource and lesson planning, class management, insight organization, and more!

If you're in a Teams district or school and want to unlock the true potential of Microsoft Teams, contact our specialists to maximize the worth of your Microsoft Teams investment today!