6 Microsoft Teams Apps for Education: Making Work Easier
Oct 6, 2022 Read Time: 3 min
Beedle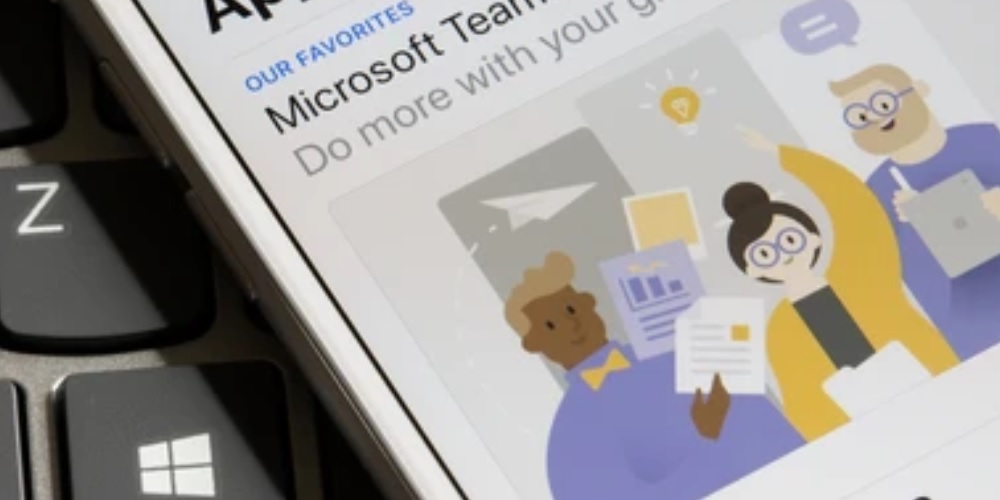 There's no question that Microsoft Teams for Education is a global powerhouse. More than 270 million users rely on Teams every day, making it one of the most popular learning hubs for teachers, students, and hybrid learning environments.
Although Teams is a powerful platform for education on its own, its native software can be improved with third-party apps. With these, you can create a learning space that is tailored to your students' specific needs, making planning and collaboration easier than ever.
Let's explore a few of the most efficient Microsoft Teams apps for education.
Why educators need Microsoft Teams apps for education
Microsoft Teams apps empower teachers and students to get more done in a day. They include solutions such as:
Grading student assignments on the fly to provide feedback in less time
Keeping a finger on the pulse of attendance and performance metrics
Creating a centralized location to store teacher comments and notes
Saving time and increasing productivity with a fully customizable setup
Curating calendars and journals for a one-stop-shop planning hub
Implementing the most efficient Teams apps can simplify or even automate tedious tasks, putting more time into your day for teaching and instruction.
Six of the best Microsoft Teams for Education apps
There are more than 600 third-party apps for Microsoft Teams. Identifying the best ones can revolutionize the way that you teach students, construct your day, and plan assignments for the rest of the school year.
1. Trello
Trello is a productivity app designed to help users organize and manage their tasks using the power of kanban boards.
With Trello for Microsoft Teams, educators can assign and track homework, create to-do lists for class projects, and build collaborative lesson plans with other teachers.
However, there are a few drawbacks to consider. For one thing, the best features on Trello cost real money, which may not work for your organizational budget.
2. YouTube
For sharing video-based content on your Microsoft Teams account, YouTube is the obvious choice. This industry titan has been around for decades and simplifies the content-sharing process for students and teachers alike.
Unfortunately, YouTube doesn't integrate seamlessly with Microsoft Teams. You may need to use Zapier to connect these apps, which creates more room for problems down the road.
3. Microsoft OneNote
Native Microsoft features pair well in a Teams environment, specifically OneNote. This tool is uniquely designed for taking notes on the go and can be used to create digital workspaces for brainstorming, jotting down ideas, or even homework.
But OneNote may not be as comprehensive as you need it to be. Unlike many other Teams integrations, it works more efficiently when plugged into a secondary app, like Microsoft Planner.
4. Microsoft Planner
Microsoft Planner bridges the gap between Microsoft OneNote and other native features. Built to work in sync with OneNote, Planner aims to help users better organize their thoughts and ideas.
This is a great app for getting started with lesson plans and to-do lists. However, it won't be as comprehensive as a Trello or Asana board. You may want to look elsewhere if you're seeking more of a calendar-based tool.
5. Calendly
Microsoft Teams can integrate with any Calendly account to add events, reminders, and other information directly into your personal calendars. The app is a great starting place for scheduling daily or weekly tasks and doesn't require much additional work on your part.
However, this app doesn't offer the all-in-one consistency that most schools need to thrive. If you're looking for a Microsoft Teams app that acts as a one-stop shop for all your connectivity needs, Beedle should be your first choice.
6. Beedle
Built for teachers by teachers, Beedle combines the functionalities of other Teams apps into a single easy-to-use tool. You and your entire school can access planning, note-taking, and time-saving features just by having an Office 365 educational license. Try out one of the best Microsoft Teams apps for education in a comprehensive thirty-day trial.
How Beedle supercharges Teams for educators
Beedle was created with a simple mission: to improve teacher and student performance by using tools that are already available.
It makes things easier for schools with an Office 365 educational license by:
Beedle is an all-in-one solution for teaching and learning in Microsoft Teams, giving schools the power to leverage Teams for improved resource and lesson planning, class management, insight organization, and more!
If you're in a Teams district or school and want to unlock the true potential of Microsoft Teams, contact our specialists to maximize the worth of your Microsoft Teams investment today!