Best Microsoft Educational Apps to Empower Educators
Apr 19, 2023 Read Time: 3 min
Beedle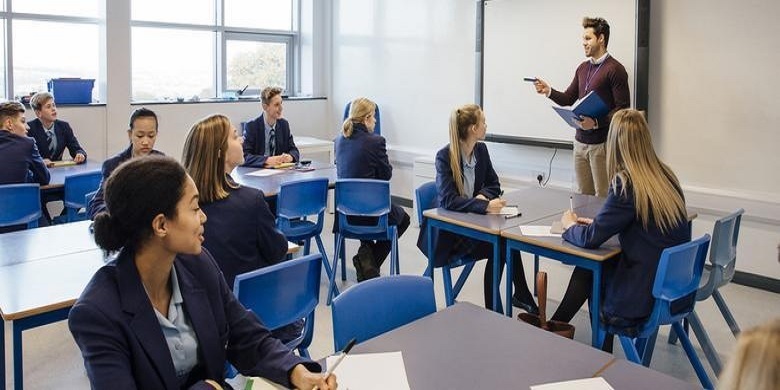 As an educator, you're always looking for the best tools to help empower your students and make learning more engaging. Many educational apps are made with teachers in mind, but how do you know which ones are best?
From classroom gamification to studying tools, there are powerful applications that will give you everything that you need to make the most of your virtual classroom.
This article highlights four of the best Microsoft educational apps, so you can create an interactive and engaging learning environment for your students.
Kahoot!
Kahoot! is an exciting, enriching way to make learning fun for your students. By gamifying their learning experience and encouraging curiosity, you can make your lessons more engaging and interactive.
From high-level concepts to fun trivia, you can create questions and activities that are tailored to any age or subject area. You can also track learning progress with the post-game report of responses, which will provide valuable feedback on how involved your students were during the game.
Minecraft Education
Minecraft Education Edition is an efficient tool for educators because it provides a creative and safe approach to student learning. This version was designed specifically to connect with students through game-based learning, as they can learn while exploring the world of Minecraft.
Teachers have full control over the environment, so you can customize in-game content to create lesson plans tailored to your class's needs. The gameplay also helps develop creative problem-solving skills while students investigate different blocks, tools, and resources.
With the ability to give students a secure online space for collaboration and building projects, the education edition of Minecraft is a powerful way for teachers to engage with even the most reluctant learners.
Quizlet
Quizlet is an online study tool that can help your students excel in their studies. You can create virtual flashcards tailored to a specific lesson or topic. The quiz games can help your student understand and absorb the topics covered in class, which can help your students improve their grades, build confidence, and reach their academic goals. It can also increase student engagement in the learning process. You can create Quizlets for any subject, from language arts to science and math.
Quizlet is a practical way for your students to learn and retain information more effectively.
Beedle
Beedle is a must-have Microsoft Teams app integration for teachers looking to streamline their classroom workflow. It makes lesson planning easier by having all your educational materials in one location, so you don't have to switch between multiple applications.
Save time by creating commonly used documents with pre-made templates, such as weekly quizzes or homework assignments. You can organize your lesson plans and resources for each class or year, so it's easy to find what you need, saving you precious time searching for past materials.
You can also manage assignments and share resources with students due to the Assignments integration, giving you the power of organization within the familiar Teams interface. Organize your lesson plans for each new school year with ease.
With Beedle's help, you can get more done in less time without leaving the streamlined comfort of your Microsoft Teams work environment, making it an ideal solution for busy teachers everywhere.
Engage Your Students with the Best Microsoft Educational Apps
These are just a few of the educational apps for Microsoft Teams that can help you create an interactive and engaging learning environment for your students. Leverage these best Microsoft educational apps to empower your students and make the most of your virtual classroom.
Whether you're looking for creative new ways to incorporate interactive learning or just want to find a tool to streamline your workflow, apps can help make it happen. There are endless possibilities for bringing learning to life in your classroom.
With Beedle, you get the best of both worlds: a streamlined workflow for lesson planning and materials organization and features that help you engage with your students in new ways. From managing assignments to organizing lessons, the app helps bring creativity and collaboration into your classroom while saving you time and effort.
Beedle is an all-in-one solution for teaching and learning in Microsoft Teams, giving schools the power to leverage Teams for improved resource and lesson planning, class management, insight organization, and more!

If you're in a Teams district or school and want to unlock the true potential of Microsoft Teams, contact our specialists to maximize the worth of your Microsoft Teams investment today!