Education Technology for Schools Using Microsoft Teams
Feb 1, 2023 Read Time: 3 min
Beedle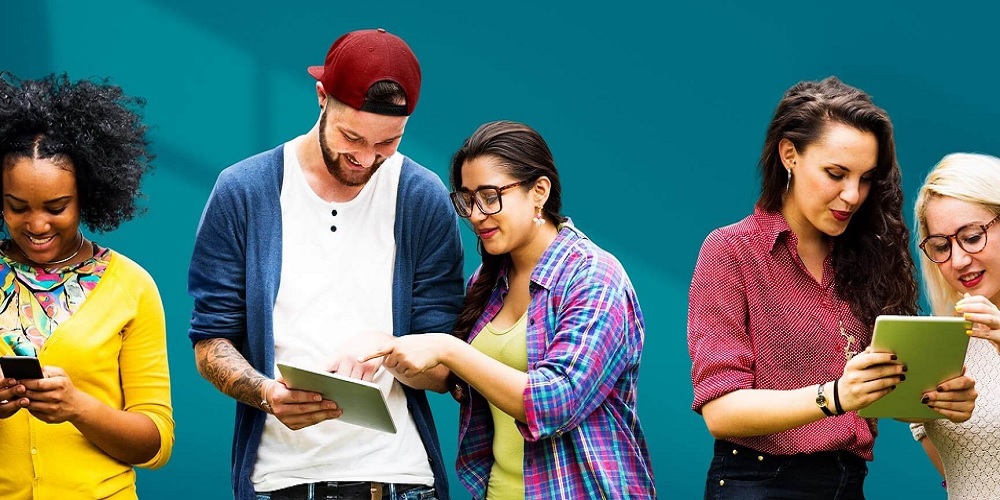 The twenty-first century ushered in the age of hyperconnectivity and Web 2.0, phenomena that transformed the World Wide Web into an interactive space for connecting and collaborating. Advances in education technology for schools have exponentially expanded learning opportunities for students across the country.
New education technology for schools also raised the possibility of equity and access to learning across all geographic regions, reducing disparities between socio-economic classes and ethnic groups. With upgraded technology, students in rural areas could access the same resources as students in urban and suburban districts. Educators could personalize instruction and assessments. The availability of digital resources could help engage students with diverse learning styles by making blended learning models possible. However, these rapid advances in technology present challenges for schools.
Investments in software and hardware quickly become obsolete. With finite resources, districts cannot continually toss out legacy systems and replace them with new ones. Upgrades are often done piecemeal as budgets allow. School administrators and district IT departments need systems that will change and grow with the school's needs. A look back at the past two decades suggests that the best way to move forward is to invest in flexible, multi-function systems and hardware to access these systems that may be inexpensively upgraded.
By the year 2000, 95% of elementary and secondary classrooms were wired for internet access. Schools used funds to build computer labs, and they filled them with rows of colorful, egg-shaped iMacs. The Millennial Generation entered the Age of Information in elementary school by playing The Oregon Trail and querying Ask Jeeves.
Going forward, mobile technology and the Internet of Things put the internet in students' pockets and bookbags via smartphones, tablets, and laptops. Gen Z students never knew a time without access to the online world. The concept of one-to-one internet access (a device in each student's hand) has become many-to-many. Students can access multiple resources from multiple devices: a smartphone, an e-reader, a desktop, Chromebook, or a laptop.
The COVID-19 pandemic brought the sudden switch to remote learning and threw a spotlight on disparities in access to broadband and updated devices. The federal Infrastructure Investment and Jobs Act of 2021 included funding to remove this digital divide.
The US Department of Education's Technology for Schools Plan
The National Education Technology Plan seeks to close the gap between students who have broadband internet access and the devices to access it at home and those who do not. The plan emphasizes the need to accelerate and scale up the adoption of technologies for daily learning that schools tapped into during the pandemic. The plan also recognizes the importance of actively engaging families in the digital transformation process.
Schools Can Achieve These Goals with Microsoft Teams
Microsoft Teams, a communication and collaboration application, is included with the Microsoft 365 suite of programs, making it easily accessible and free for districts that already subscribe to Microsoft's products. It was one of the most popular platforms used for remote learning when schools closed to in-person learning during the pandemic. Many schools continue to use Teams for the platform's communication and collaboration functions. However, schools still need separate programs for daily tasks, such as lesson planning and attendance reporting.
Benefits of Consolidating Functions
To harness the full potential of Microsoft Teams, districts can download applications to bring different functions to the platform. This eliminates the need for standalone programs and eases the workload for school IT departments. Consolidating functions within Teams by integrating apps such as Beedle simplifies the workflow for educators and makes data available in one space, allowing for more comprehensive reporting because data sets are not siloed in disparate programs.
Beedle Supercharges Microsoft Teams to Be a Fully Functional Learning Management System
The Beedle app was designed by teachers to bring planning, content delivery, and assessment together in one space. It integrates seamlessly with Microsoft Teams, enabling educators to communicate and collaborate with their colleagues and students while logged into the same platform that they use to plan and deliver instruction.
Beedle's lesson planning module has an intuitive drag-and-drop design that enables educators to reuse lesson components and save them in a library for future use. Lessons may be linked to a shareable calendar, along with digital lesson resources. Within the platform, educators can create a framework of objectives that may be linked to lesson plans and assessments in the digital gradebook. Beedle fully integrates with Microsoft Assignments and may be used to create and sort class lists, record attendance, and maintain a journal with tagging capabilities.
Standalone Parent App Engages Families
With Beedle's Parent App, parents and guardians can keep track of their children's attendance and their upcoming, due, and completed assignments. Teachers may make their journal comments and announcements available to parents through the app and hold two-way discussions with them. This keeps caregivers "in the loop," which is essential for building a strong school community and positive culture that supports learning.
Keeping up to date with the latest education technology for schools doesn't need to bust budgets or over-burden school IT departments. Microsoft Teams, a resource that many schools already use, can be optimized with Beedle to offer educators, students, and their families access to a modern learning management platform. Beedle with Teams can also affordably meet your district's technology challenges.
Beedle is an all-in-one solution for teaching and learning in Microsoft Teams, giving schools the power to leverage Teams for improved resource and lesson planning, class management, insight organization, and more!

If you're in a Teams district or school and want to unlock the true potential of Microsoft Teams, contact our specialists to maximize the worth of your Microsoft Teams investment today!